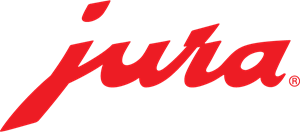 Approved Jura UK Partner - We are an approved Jura partner here in the UK and can offer the most competitive lead times and support levels for their entire range of machines!

Browse through our collection and find the perfect Jura coffee machine that aligns with your needs. Ensure every cup of coffee served is nothing short of perfection. The precision and finesse reflect in the flavourful, aromatic coffee they brew. Every day becomes a gourmet coffee celebration with Jura.

Showing all 9 results

Indulge in coffee perfection with our curated range of Jura Coffee Machines. Known for Swiss precision and high-quality craftsmanship, these machines offer a seamless brewing experience. They cater to both novices and seasoned coffee aficionados alike. Whether you desire a robust espresso or a creamy latte, Jura machines are meticulously engineered to meet your coffee brewing needs.

Explore our diverse selection and find the Jura Coffee Machine that matches your taste. With Jura, every cup is a step closer to coffee nirvana, ensuring a sublime coffee experience every time. Elevate your coffee journey today with our premium collection. Discover exceptional deals on our range, tailored specifically for commercial use.

Our extensive collection showcases the best of Jura, encapsulating both power and professionalism in each machine. Dive into a world where premium coffee is the standard. Our Jura coffee machines are leading the charge. Whether you aim to elevate your coffee offerings or provide an exquisite coffee experience, our Jura bean to cup commercial coffee machines are a top choice.

Additionally, the user-friendly interface facilitates easy operation, enhancing the coffee-making process. Moreover, the sleek design of these machines adds elegance to any setting, be it a bustling café or a sophisticated office environment. Furthermore, their durability guarantees long-term performance, making them a wise investment for any coffee lover.